Auburn Public Library hosts spooktacular events in October
September 25 2023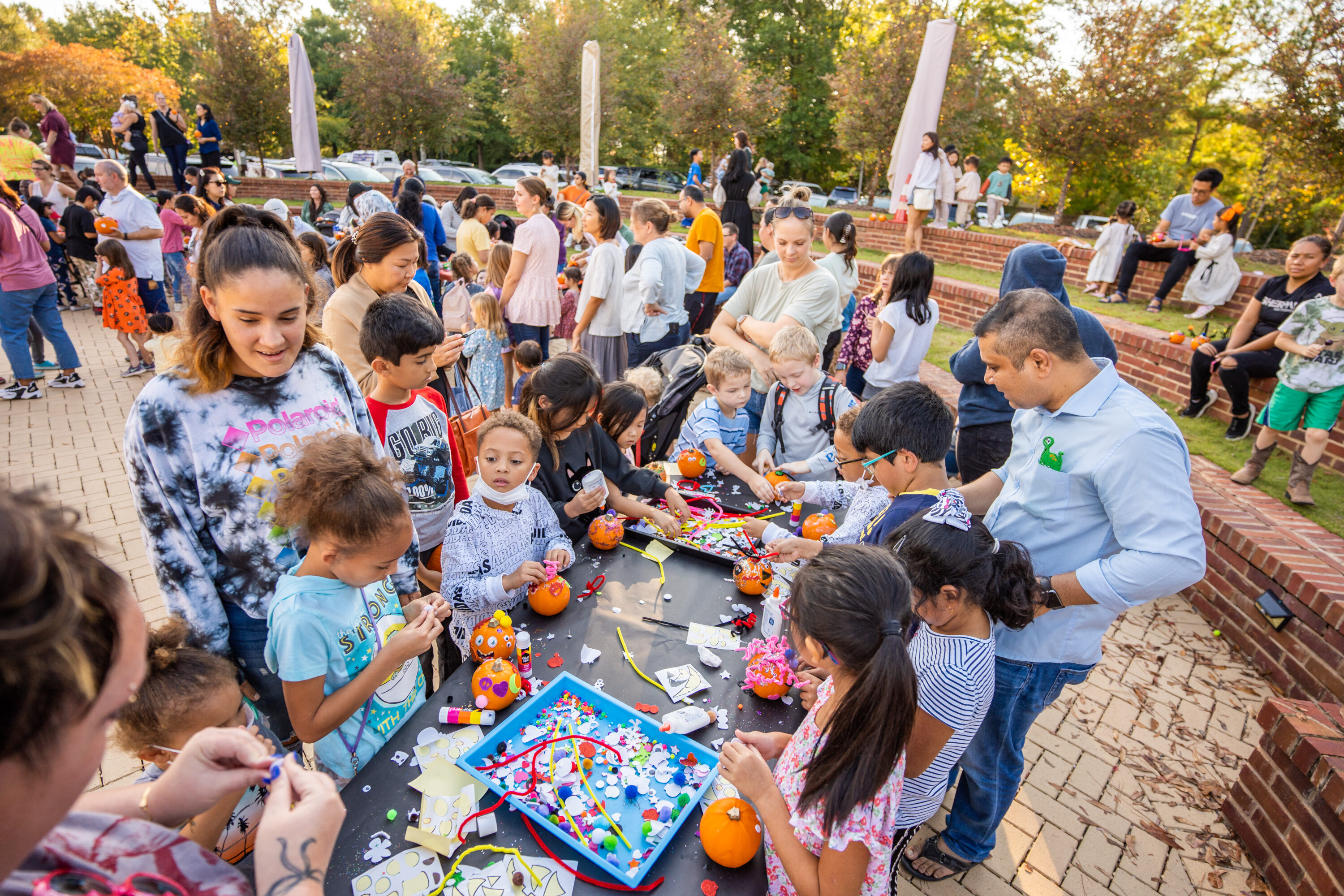 AUBURN, Ala.- The Auburn Public Library invites everyone to a variety of spooktacular activities during the month of October. All events are free and open to the public.
Movie Matinees
Monday, Oct. 2, 3:30 p.m.
It's spooky showtime! Enjoy snacks while you watch "Hotel Transylvania: Transformania" on the big screen. Rated PG. All ages welcome.
Thursday, Oct. 5, 4 p.m.
Teens are invited to enjoy snacks while watching "The Goonies" at #TeenTrends. Rated PG. Grades 7th-12th.
Creepy Crawlers
Tuesday, Oct. 3, 3:30 p.m.
The Auburn University Department of Entomology and Plant Pathology will lead a fun and interactive show-and-tell program featuring all manner of creepy crawlers!
Posh Pumpkins
Thursday, Oct. 12, 4:30 p.m.
Create your very own mini posh pumpkin using the supplies provided! Whatever your style, the possibilities are endless, all without using a carving knife! You'll have the coolest pumpkin on the block! Free pumpkins are available for the first 200 guests. Attendees are welcome to bring their own pumpkins and use the decorating supplies provided.
Haunted Library!
Thursday, Oct. 19, 5:30-7 p.m.
The spine-tingling, shriek-inducing haunted wing of the library will be open to brave and willing spirits of all ages! Are you brave enough to explore the Haunted Library?
Paranormal Library Lockdown
Thursday, Oct. 19, 7:30-9:30 p.m.
Curious about the paranormal? The Southern Ghost Girls Paranormal Research Group will lead brave participants on an investigation of the library to uncover its ghostly inhabitants! Experiment with ghost-hunting equipment with the lights out in this after-hours tour. Those under 16 must be accompanied by an adult. No entry after 8 p.m. Drop-offs must be picked up by 9:30 p.m.
Ghoulish Gala
Thursday, Oct. 26, 5:30-7 p.m.
Bring the whole family to the Auburn Public Library for a ghoulishly grand time! Dress up in your favorite costumes and register for the costume parade and contest. Prizes will be awarded in four categories: infant-5 years, 6-11 years, 12 years & up, and group/family. Grab a treat bag (while supplies last), make crafts, play games and dance the night away with DJ EST!