After the meeting: Auburn City Council highlights from Sept. 19, 2023
September 20 2023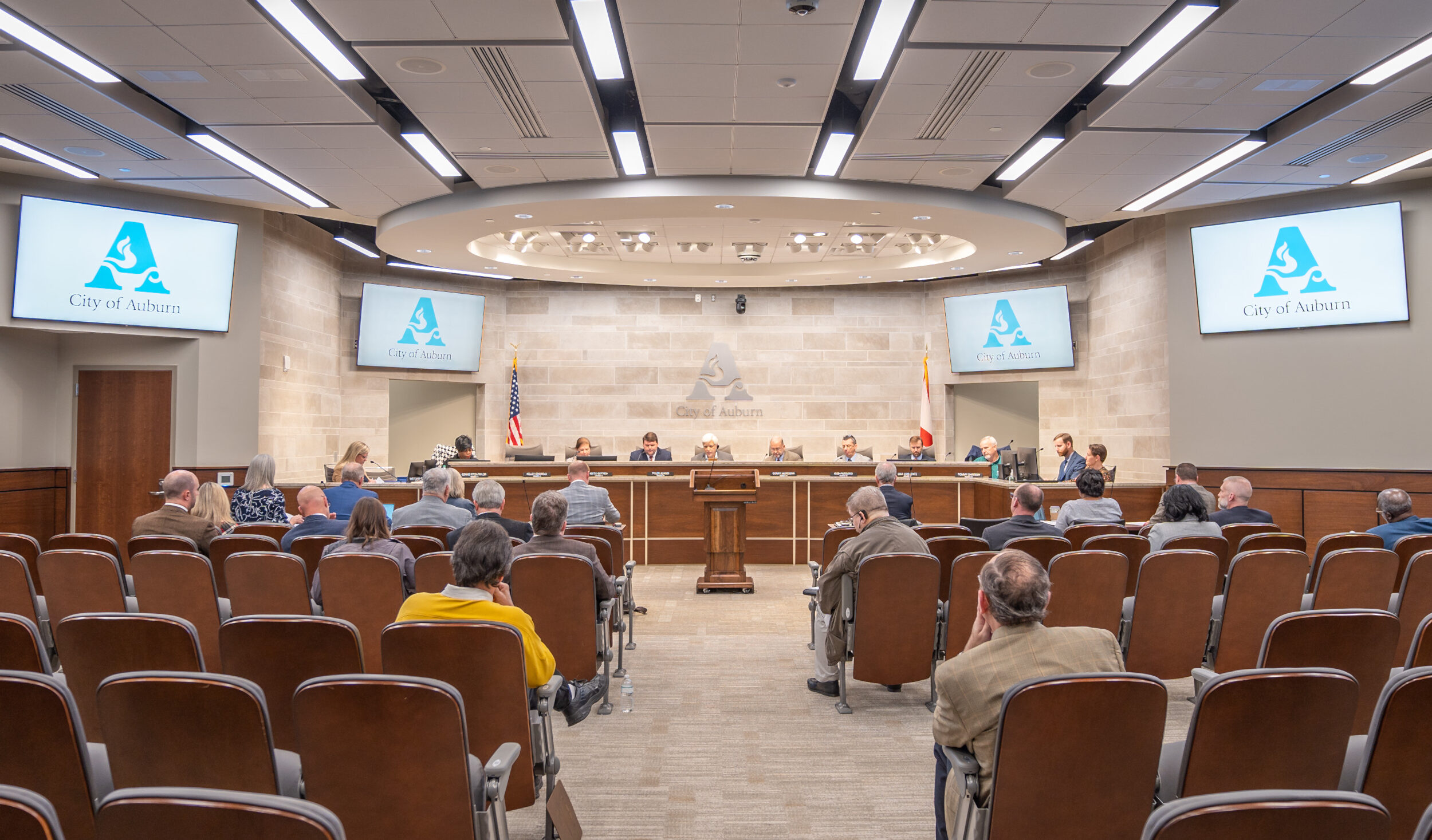 AUBURN, Ala.- The Auburn City Council took the following actions at its second regular meeting in September:
Approved restaurant, office and warehouse uses on Bent Creek Road. The council approved a conditional use request for restaurant, office and warehouse uses to be located at 2272 Bent Creek Road, east of the Auburn University Regional Airport. The applicant proposes building a mixed-use development consisting of 33,475 square feet of commercial, office and commercial support space.
Authorized the renewal of a contract for emergency response services. The council authorized a $410,523 contract with East Alabama Healthcare Authority for the renewal of the Fiscal Year 2024 Emergency Response, Rescue and Ambulance Service Agreement. This contract allows the East Alabama Healthcare Authority to continue providing ambulance service to the City during fiscal year 2024, which begins Oct. 1 and ends Sept. 30, 2024.
Approved a conditional use for 326 N. College St. The council approved a conditional use for a multi-unit development at 326 N. College St., which currently consists of a single-family home used as an office with a rear accessory building. The applicant requested the conditional use approval to reestablish the occupancy of two units within the rear accessory structure. Any alterations made to the structure will go before the Historic Preservation Commission.
The council also:
Postponed a rezoning request and an amendment to the Moores Mill Planned Development District to allow time for a preliminary traffic study to be completed. The items will be on the council's Oct. 17 agenda.
Announced vacancies on three boards — Building Board of Adjustments, Educational Building Authority and Tree Commission. To learn more about each, visit auburnalabama.org/boards. Appointments will be made at the Oct. 17 City Council meeting.
Approved the purchase of two Ford pickup trucks for use by Water Resource Management staff. The trucks are replacement vehicles that will allow staff to facilitate current and future departmental needs.
Meeting minutes and a video of the meeting will be posted at auburnalabama.org/agenda. Mayor Ron Anders' recap of the meeting will be posted @CityofAuburnAL on social media. The next regular council meeting will be held on Oct. 3 at 6 p.m. The meeting will take place in the Council Chamber, located at 141 N. Ross St. in the Public Safety Building.