Indian Pines Golf Course renamed Pines Crossing
June 08 2023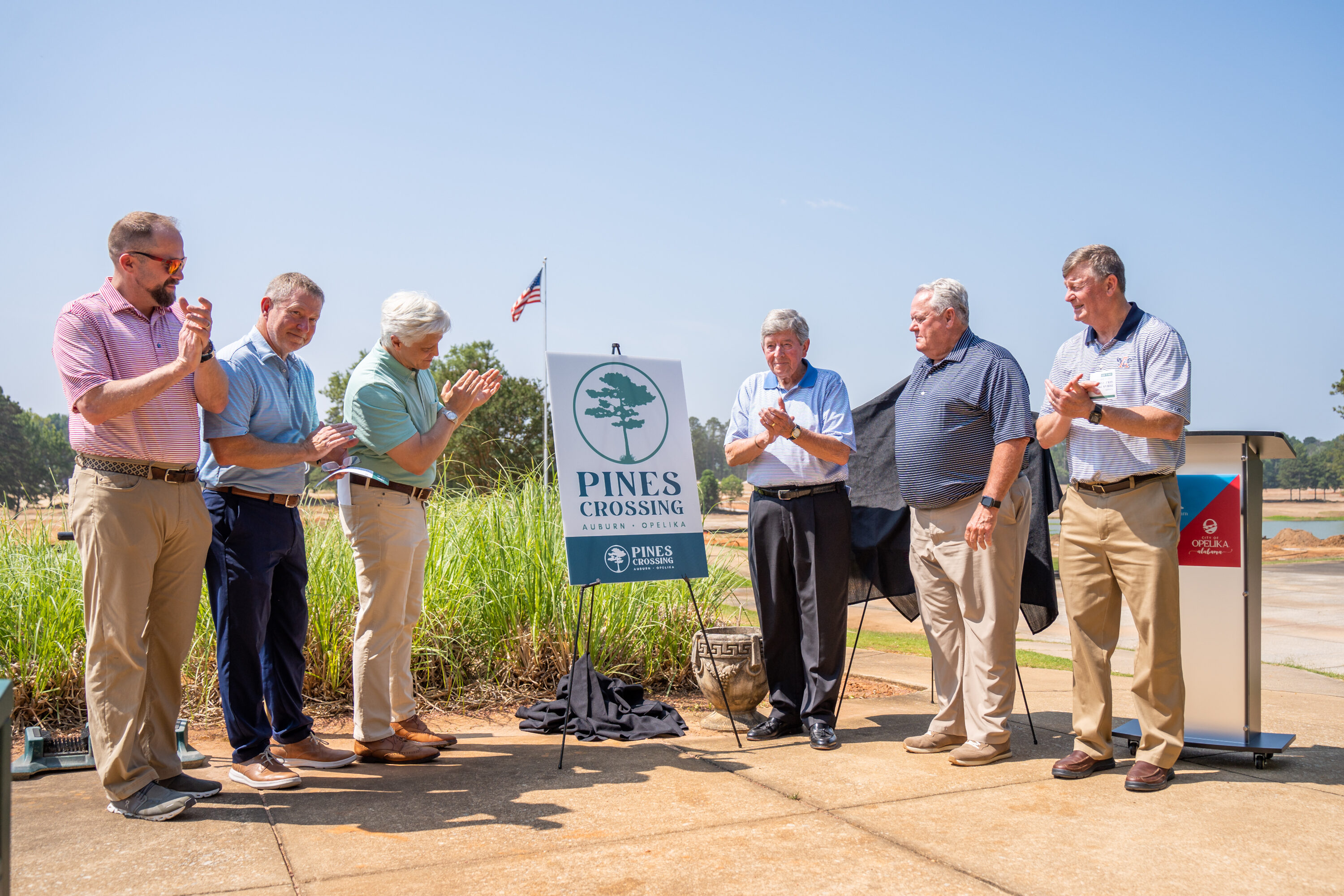 AUBURN & OPELIKA, Ala.- Originally established in the '70s, Indian Pines Golf Course will reopen to the public this fall with a completely redesigned and renovated course — and a brand-new name.
Indian Pines will become Pines Crossing when the golf course reopens this fall. The new name reflects a tie between old and new, maintaining some familiarity from the former name while reflecting the course's location on the line between Auburn and Opelika near the railroad tracks.
"As the construction process began, we realized this would be the ideal opportunity to breathe life into and create a new face for this course that has served our community for so long," said Fred Holton, general manager of Indian Pines Golf Course. "We worked with the cities of Opelika and Auburn to develop a new name and logo that we believe reflects the institution's rich history and exciting future."
The name and its associated branding were unveiled during an event at the golf course on Thursday, June 8. The Pines Crossing logo represents the vast span of pine trees on the property encompassed in a circular graphic, tying it back to golf.
"The new name reflects our commitment to providing an extraordinary golfing experience while honoring the heritage and significance of the course," Opelika Mayor Gary Fuller said. "We believe that the name captures the essence of the course and will resonate with longtime patrons and the wider golfing community."
The golf course is on track to reopen in November, complete with a new layout along with a new driving range and short-game area.
"This year marks an important milestone for Indian Pines," Auburn Mayor Ron Anders said. "The complete overhaul of the course will bring an elevated experience for golfers in and outside of our community, and we look forward to celebrating this new chapter with a new name."